Monkeys to Join the Halloween Party in Lahaina- Called the 'Mardi Gras of the Pacific'

HALLOWEEN IN LAHAINA:
Tuesday October 31, 2000
Celebrated since 1990 as the "Mardi Gras of the Pacific", this event is more than just a night on the town in costume, and draws tens of thousands to Front Street on Halloween night, which is closed to vehicle traffic from 4 pm to 1 am. A children's parade down Front Street kicks-off the evening, which also features crafters and food booths, music and fun entertainment. Lahaina Town sponsors the great Hollowed Costume Contest at Banyan Tree Park which begins at 7 pm. Some restaurants and retail merchants offer costume contests throughout the evening.
MONKEYS TO DRESS AS THE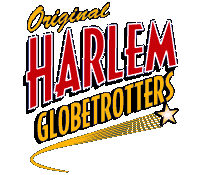 :
Look for us dressed as the Harlem Globetrotters- with 2 foot afros, red & white striped shorts, blue jerseys & even an official ball....

Some Links to Pictures from recent Halloweens in Lahaina:
http://www.mauitime.com/issue09/community.html
Aloha Kakou!!!!
This page was last updated on 08/11/08